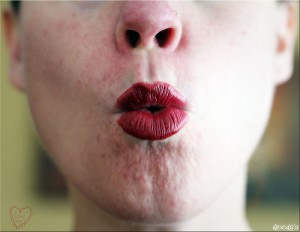 Traditional publishers should welcome self-published ebooks for the same reason major league baseball clubs are grateful for good farm teams. Fact is, traditional publishers have large infrastructures that require the books we publish to perform at a certain level. If every book we publish sells 300 copies, we'll be out of business in a year.
But you won't. If you sell 300 copies of a $10 book, you just made $3000. OK, take some off the top for editing, design, conversion, etc., but you get the point.
Following are five reasons why I, a guy who makes his living from traditional publishing, am grateful for self-epublishing:
Self-published ebooks allow anyone with a computer to publish a book. It is nothing less than historic that I can write that sentence. It's FREAKING AMAZING!!!!
Because of self-publishing, I don't have to feel so bad when I decline a proposal. I can point to a great alternative!
Self-epublishing adds an indicator of whether an author's proposed book will be viable for us. Essentially we can crowd-source manuscripts before taking one on. If an author's self-published work sold thousands of copies, chances are, her book with us will do even better.
It gives you and me both a way to generate income! All we have to do is write a book and self-publish it. I don't know about you, but I've got a few ideas rolling around.
Self-publishing is a great way to help someone, including authors we publish, build a platform.
Does self-epublishing spell the end for traditional publishing? I doubt it. We provide a host of services in addition to bookstore placement that add value to the publishing process. And I suspect bookstore placement will continue to play a role, albeit diminished.
But frankly, if technology is such that traditional publishers are no longer necessary, so be it. It was never about us anyway. It's about the content.
In Baker's case, it's about "high-quality writings that represent historic Christianity and serve the diverse interests and concerns of evangelical readers." If we can help provide such, awesome, we'd love to keep doing so. If we're no longer necessary, that's okay too. The important thing is that content is available and readers can get to it. I'm fairly agnostic about how that happens.
Want to know more about the ins and outs of self-epublishing? Erin Ulrich wrote a great book on the topic, and she's currently blogging a series titled 31 Days of Self Publishing.
If you were going to self-epublish a book, what would it be?