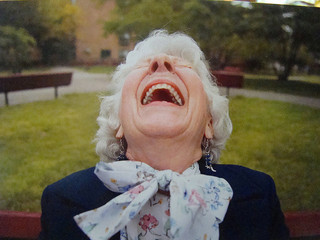 I've learned over many years of business travel to appreciate a tool that is often overlooked but absolutely essential: the airport directory/map. I've made a habit of finding one after arriving at unfamiliar airports to assess the layout, the best restaurants, any artistic/historical attractions, nearest bathroom, shoeshine stands (if my shoes are scruffy), and of course my next gate.
Your table of contents is like a map for your book. It shows the layout of your book and tells readers what they are going to find where.
Brief setup: In December 2012 I started a series of posts on how to create a book proposal. I wrote two posts before realizing the series would be far more helpful to folks if I actually coached a writer through the process of crafting a book proposal. After a brief contest of sorts I decided to work with Gary Neal Hansen. My strong hope is that others will be working on their book proposals as I coach Gary through this process. So far I've posted about motivation, concept, bio, platform, working title, and brief description.
Unlike airport maps, your table of contents also serves a marketing function—to the people reviewing your proposal but also to potential readers. It is where all who read it begin to have a sense of the actual journey that reading your book will take them on.
Following is Gary's current table of contents:
Introduction

1. Community for Prayer — Benedictine Monasticism

2. Community for Service — The Beguines

3. Community for Study — Reformed "Prophesyings"

4. Community for Loving — Moravians at Herrnhut

5. Community for Holiness — Wesleyan "Class Meetings"

6. Community for Revolution — Latin American "Base Communities"

Conclusion

Appendix
Full disclosure: Gary is expecting me to write about the chapter-by-chapter synopsis, which is where the author briefly describes each chapter. So he likely spent more time on the chapter descriptions he sent me than he did looking at the chapter titles. We'll get to the synopsis, but I think it's important to stop right here and look at the table of contents.
By the way, I think it's a good idea to begin your chapter-by-chapter synopsis with the table of contents. Then just repeat each chapter title as a heading for the synopsis of each chapter.
Notice the different parts of the table of contents: front matter (the introduction), the body of the book, and the back matter. Note the number of chapters. Note the titles, then the subtitles. Note the relationship between the two. Note the flow of content from one chapter to another.
Let me make some observations.
I encourage Gary to add enticing subtitles to the introduction, conclusion, and appendix. Why miss an opportunity to capture additional readers?
I've written about how six chapters in a book of this length means long chapters. That's a potential turnoff for readers (and publishers), but it may be unavoidable.
I assume Gary has organized the chapters chronologically by movement, which makes sense here. Another possible organization is by action. In other words, what action should a community today incorporate first, second, third, and so on. The point here is simply to be intentional about the flow.
I love how the chapters center on a singular theme (prayer, service, etc.), but there is probably a more appealing way to start each chapter than with "Community for." Let me take a shot at the first chapter:
"Let Them First Pray Together": Learning about the Vital Importance of Prayer from Benedictine Monasticism
The idea is to capture the reader/reviewer's attention with the title and then describe it as enticingly as is accurate in the subtitle. It's the "grab-and-tickle" approach to titling: Grab them with the title, tickle them with a bit of the content in the subtitle.
There are many different ways to do this, of course. "Let Them First Pray Together" is a quote from Benedict's Rule. One can imagine a title like "Building Houses of Prayer" or "Moving Mountains." Consider making the titles about the action or principle that communities today can incorporate.
Also, be mindful of the relationship between the book title and the chapter titles. So, for example, if the book title is 6 Ways Christian Community Has Changed the World . . . And How You and Your Friends Can Do It Again, you may want either the title or subtitle to focus on the influence that the movement had in the world: "How Benedictine Monasticism Overturned an Empire" comes to mind as a possible subtitle. I doubt it's accurate to say Benedictine monasticism did this, but you get what I'm saying.
Things to keep in mind:
Your table of contents gives readers/reviewers a map of the journey.
It serves both a content and a marketing function.
Use chapter titles and chapter subtitles.
Be intentional about flow.
Be mindful of the relationship between the book title and the chapter titles/subs.
Grab and tickle.
Are you working on a table of contents or a particular chapter title/subtitle combination? Would you like some input? Drop what you'd like help with in a comment and let us know what you need. Then be sure to offer your input to others looking for help.