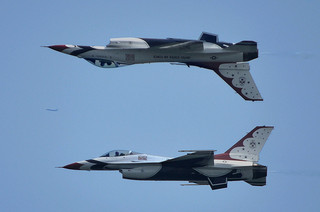 It's an iconic line from an iconic movie. Maverick and Ice Man break the chill between them whilst maneuvering their F-14 fighter jets in a dogfight against a group of Russian MiGs. Each of them helps the other with life-saving aeronautical stunts. Back on the ground, mission accomplished, Ice Man expresses his newfound appreciation for Maverick.
"You can be my wing man anytime."
"Bullshit," Maverick responds, "You can be mine."
You'll be glad to know publishers don't expect you to save their lives, but the marketing section of your book proposal should assure them that you will be a good wing man, a good partner.
It might surprise you how rare a good business partner is, which is exactly what you are if a traditional publisher contracts your book—not at the expense of being an artist but certainly in addition to that role. And bad partners can cost a publisher a lot of money.
Brief setup: In December 2012 I started a series of posts on how to create a book proposal. I wrote two posts before realizing the series would be far more helpful to folks if I actually coached a writer through the process of crafting a book proposal. After a brief contest of sorts I decided to work with Gary Neal Hansen. My strong hope is that others will be working on their book proposals as I coach Gary through this process. So far I've posted about motivation, concept, bio, platform, working title, brief description, table of contents, and chapter synopsis.
Following are the things I like to see in a marketing section:
potential endorsers (well-known people with whom you're acquainted who might be willing to lend a blurb),
how often you speak and where,
potential channels for marketing and promotional efforts,
organizations with which you have a relationship that would be willing to help market the book, and
sales history of previous works
Gary's marketing section, as I've come to expect from him, is straightforward and honest, and he has diligently included each item I've asked for above. This section is too long for me to include here (if you'd like a copy, hit Gary up via Twitter @garynealhansen, and I'm sure he would be happy to provide it).
Instead, let me offer what just might be the killer app for writers who don't yet have a big platform. Gary admits he is in this category, as are most writers. So if that's you too, you're in good company.
Do this. Provide the items above as comprehensively and honestly as you can. Pull out all the stops, wrack your brain, and give us every bit of promotional potential you have at your disposal.
Then turn the corner. Use a heading like "My Marketing Plan for This Book" or "How I'm Going to Help You, the Publisher, Move as Many Books as Possible" or "My Plan Moving Forward." And then tell the publisher what you are going to do to build your platform and what you will do when the book releases.
See, here's the thing. Publishers recognize that if we sign your book today, the book isn't likely to release for another 12 to 24 months. That's a lot of time for an author to make a lot of headway in expanding his/her potential to bring exposure to his/her book.
Michael Hyatt (@michaelhyatt) recommends writing down a sales goal. Define success. How many books do you want your book to sell in the first twelve months? Gary, if I were you, I'd shoot for 15,000.
As with the working title, involve your friends. Brainstorm a plan for promoting your book.
For example, Gary, you could talk about what you already have in place in terms of  your blog and social media. You could even say you'd use whatever advance you receive to give a design facelift to your blog. Publishers love that kind of thing because it shows us you're willing to put some skin in the game.
This section isn't about impressing a publisher with all you have going on as much as it is assuring the publisher you are going to be an awesome, go-getting partner. But you have to do more than just say that. What on a concrete level will you do? That's what we want to know.
And by the way, doing this will also help your book get into the hands of as many people as possible, which is the whole point, right? I mean, seriously, what's the point of getting published if your book sinks without a ripple? Forget getting published. How are you going to help a publisher move X number of copies?
Bonus Content: The best way to start a nonfiction book project is by writing a book proposal. I'd love to give you a free copy of my Book Proposal Guidelines, used by countless authors to write their book proposals.