Stand up, everybody," the perky lady said from up front. "We're going to do a little stand-in-place yoga to get our blood moving."
Great, I thought to myself. Comfortably seated at a conference with two hundred strangers, I was not excited about getting up and moving my pudgy body in unusual ways for all to see. But escape routes were barricaded by other people, so there I was.
All right, I thought. Well, if I'm going to do this, I'm going to give it my all.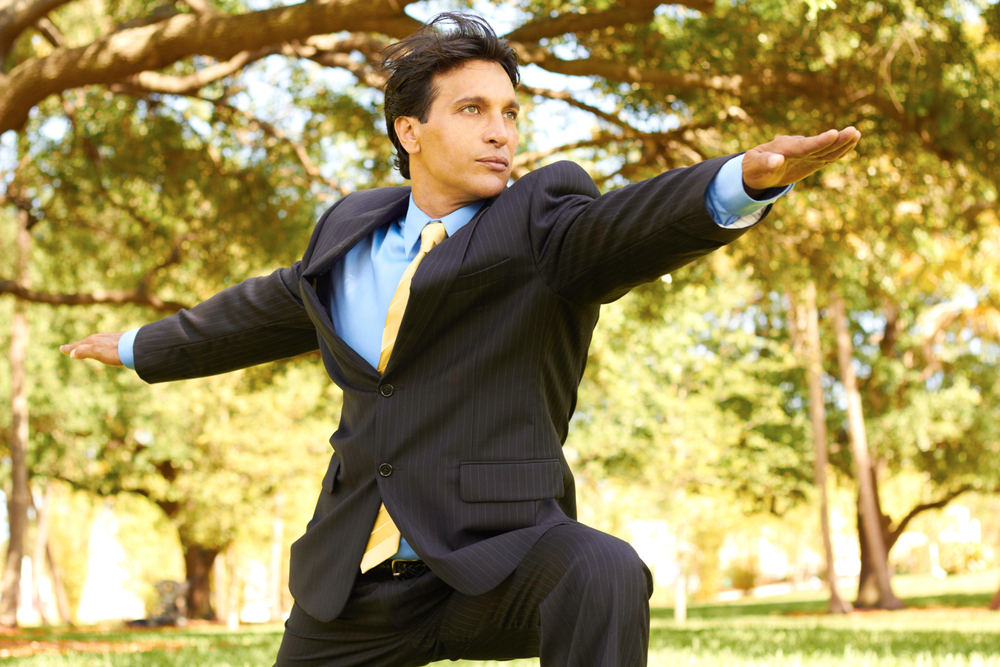 Five minutes later I can't tell you how much better I felt. It was the way you feel after a really good night's sleep. Loose and alive.
Our teacher focused, I remember, on one thing in particular. Breathing. She started the whole routine by asking us to stand up, close our eyes, and breathe deeply.
"Become aware of your breathing," she said. "In . . . out." It was this breath focus that was key to the experience, I think.
The Back-and-Forth of Creativity
We constantly inhale and exhale, push and pull, press and release, compress and decompress, speed up and slow down, work and rest. The whole universe, it seems, is like this giant set of lungs that is always either expanding or contracting.
This two-way movement is essential to so much of physical vitality, but what does it look like for mental or creative endeavor? Can we work in a way that takes advantage of this movement?
I've come to believe creativity happens along two cycles of nourishing and flourishing. It is in working with (not against) the natural back-and-forth between these cycles that we and our creative work thrive. [Tweet that!]
Let's delve a little deeper.
Bonus Content:
Want to maximize your creativity? I have created a special two-page worksheet for you called
The Nourish & Flourish Self-Assessment and Action Guide.
Look for it at the end of the post or
click here to get it now
. 
Are You Nourishing Yourself?
You nourish yourself when you take care of yourself, when you do things that help you stay healthy and creative. Use these questions to assess your current state of nourishment.
Do you know your why?
Do you have a deeply felt sense of mission?
How are you eating?
Are you getting enough rest?
Do you have something fun on the calendar?
When was the last time you read a really good book?
Are you meditating or praying regularly?
What's your communal support like?
Are You Helping Yourself Flourish?
Flourishing is about doing the work. It's about accountability and removing distractions and engaging a process that produces something in the end. Use these questions to assess how you're flourishing.
Do you know your how?
Have you itemized your plan?
Do you have time chunks blocked off for work?
Have you set some realistic goals with deadlines?
Do you have a content bucket you're filling?
Do you know your process?
Have you figured out a way to limit distractions?
Are you regularly producing content with which you're satisfied?
Putting It All Together
When you have responded to these questions, you're able to develop an action plan to move toward a lifestyle of nourishing and flourishing. Sometimes just a few small tweaks are all we need to experience a dramatic increase in our creative potential.
Bonus Content: I've created a fillable PDF worksheet called The Nourish and Flourish Self-Assessment and Action Guide. It helps you assess how you're doing within the nourish and flourish cycles, and then guides you to develop an action plan.
Question: Where do you need to focus your attention: nourishing or flourishing? What's one thing you can do this week to move forward in either cycle? You can leave a comment by clicking here.