How long should my book proposal be?"
I suspect writers ask this question because they want to know how much work they need to do for a solid chance at a book contract.
The good news is often a shorter book proposal is better than a longer one. The bad news is it may take longer to produce a short proposal that's strong than a long proposal that's weak. Don't miss this, though: the extra time is well worth the effort not only because it increases your chances for a contract but because it will make writing the book that much easier and more rewarding.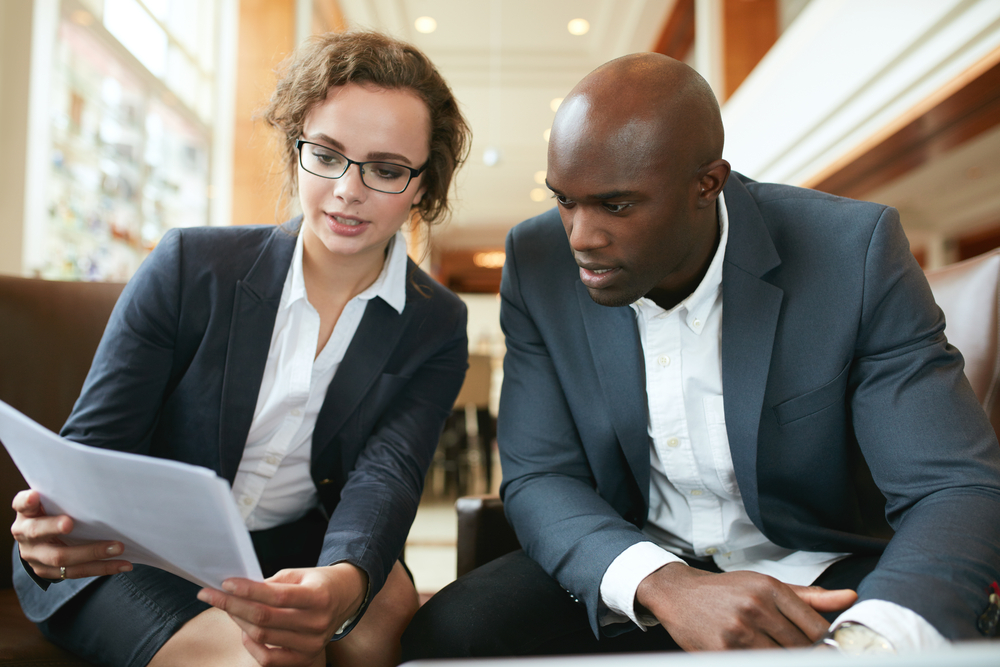 Why Shorter Is Better
You may have heard the quote often attributed to Mark Twain: "If I had more time, I would have written a shorter letter." Whether it actually comes from Twain or not doesn't alter that this statement is getting at something important.
Developing clarity takes time, as does writing powerfully. When it comes to written communication, time, clarity, power, and brevity have a symbiotic and reciprocal relationship. If I were to turn that relationship into a mathematical formula, here's how it would look:
Time = Clarity + Power = Brevity
So let's look at how to seize the clarity and power that will help you write a short proposal that has the greatest potential for success.
A Tight Need-Driven Concept
In the publishing business we sometimes refer to name-driven and need-driven book projects. Name-driven projects are those where we rely more heavily on the author's platform and brand. Need-driven projects are those where we rely on the fact that the book is meeting a compelling need that actual people really have.
Obviously the best situation is for a book to have both a name and a need. So if you have a platform, terrific! Keep growing it the best you can. And if you don't, it's time to start thinking about how to get started (here's a resource for starting). But regardless, the better you're able to develop a need-driven concept, the more successful you will be.
Here's a short video I did a while back for readers of Michael Hyatt's blog on how to develop a great book concept.
To download the infographic in this video, click here.
Developing a tight need-driven concept helps you write concisely within your book proposal.
How to Write a Short Book Proposal
Following is a list of the major elements in a book proposal and how to shorten each one:
Title page. This one's easy. One page for your name and your title and subtitle, which you'll have if you follow the process in the above video. Pro tip: Include a list of 5 to 8 alternative titles and subtitles on the reverse side of the title page. That makes it longer, I realize, but only one page, and including this list shows the review committee different ways of positioning your book.
Throwdown statement. One sentence that distills you and your book to its essence. Example: "A New York Times bestselling author and a CEO of an executive coaching firm team up to deliver an engaging practical guide to help people stop drifting and get the life they want." This is a possible throwdown statement for the Baker release Living Forward. More about that here.
Brief Description. No more than five paragraphs. The idea here is to cast a vision for your book. Along the way we need to know the purpose of your book, intended readership, length, and ETA for the manuscript. If you can get this down to three paragraphs, awesome.
Bio. No more than 300 words if at all possible. Tell us who you are and why you're credible, your major accomplishments, what you're passionate about, a bit about your family, and that's it.
Chapter synopsis. If there's one part of the proposal where I see the most waste, it's here. Shoot for three sentences per chapter description. No more than five. Tell us the main point of each chapter. If it helps, think in terms of point A and point B. Point A is where readers will be when they start the chapter. Point B is where you're going to take them. In and out. We want a sense of the flow and the book's architecture. You don't need a lot of space to provide this, especially if you have a clear sense of what each chapter is doing. Pro Tip: We all expect that your book will morph a bit in the writing process.
Marketing section. If there's any section of the proposal that is exempt from the brevity mandate, it's this one. This is true mainly because we want to see you brainstorm as many ideas as possible for how to market your book. We want to know every possible angle or network or strategy or initiative. This is the one section where you're free to go on as long as you like!
Writing sample. This is key. I'd rather read an amazingly powerful ten pages than a mediocre twenty. I remember reviewing a proposal where the first eight pages were only okay, but the last ten were so powerful, they made us cry. The author would have been better off dropping the first eight. Don't make us wade through to your best stuff. Put it right there up front. And remember, your writing sample is the one part of your proposal that we might send into the world. Try to make it sing.
I'm hopeful that if you invest the time to write a shorter proposal, it will be that much stronger. And I'm also hopeful it will help you in the writing process. If you take the time to clarify your concept and the content of each planned chapter (even if it changes later), you'll flounder less as you start writing. You will, I hope, have a sense of momentum that will sustain you to the end.
Question: So I'm curious. What book is burning in you? I'd love to hear about it. You can leave a comment by clicking here.