In the sixties and seventies anyone who followed NFL football knew that Jim Marshall was a reliable player. In fact, when he retired from the Minnesota Vikings in 1979 no one in the league could match his record for consecutive starts and games played. But his otherwise spotless reputation for consistency faltered on October 25, 1964, when he recovered a fumble from the San Francisco 49ers and ran the ball 66 yards in the wrong direction. Marshall scored for his opponent.
Want to see it? Here's the 30-second clip:
If football players don't know which way to run, they end up scoring for the wrong team. If writers don't know which obstacles to overcome, they can end up scoring for "the Resistance," the term Steven Pressfield coined for that persistent force that tries to keep us from doing our most important work.
The purpose of this article is to share five obstacles every writer must face and how to overcome them. I've been working with writers every business day for the past 18 or so years, and these five obstacles are in my opinion the ones we as writers cannot neglect. We have to face them, and we have to beat them. If we don't we flounder. If we do we give ourselves every chance of success.
1. Failing to Commit to a Process
The number 1 obstacle we must overcome is failing to commit to a process. William Faulkner said, "I write when the spirit moves me, and the spirit moves me every day." How often does the spirit move you? What's your process? When do you write, what tools do you use, how many words do you shoot for each day or each week?
A few more tips. Be realistic about what works for you. Know ahead of time what you're going to do if you mess up. Let me give you an example. I like to publish my blog posts on Friday. I've gotten into that rhythm and it helps me go into the weekend feeling good—like I made good on my blogging commitment. I'm publishing this on a Saturday. Why? Because I'm human!
We're going to mess up. Don't let that stop you. Decide now what you'll do when that happens. If you don't already have a copy of the "My Writing Process" worksheet, click here to download it for free. It's a great tool for writers who want to get more intentional.
2. Not Believing in the Importance of Your Message or Story
Let's face it: we're all desperate for validation. Writer or not, each and every one of us needs to hear a friend or parent or lover say, "Hey, you're all right, you know that? You're doing fine. I like what I see in you, and I like the person you're becoming." We need that. I know I do.
And writers need it all the more. One of the main reasons people hire me for coaching is for the encouragement I provide. They need or at least want me to keep cheering them on, to keep telling them how important their message is. But let me challenge you with a question: What if the reason you think you need this validation is because you're trying to give yourself an excuse to quit? I think sometimes we trick ourselves into thinking our message isn't valuable so we don't have to deliver it. It's a lame cop-out.
You're better than that, and your message is extremely valuable. Believe that, and keep believing it until you've shared it with the world.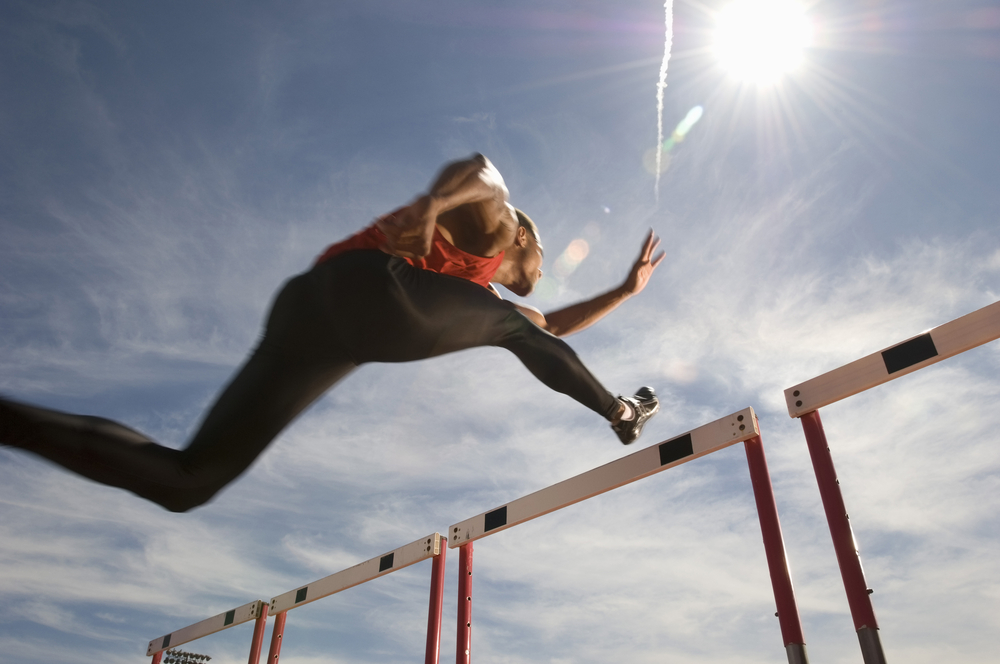 3. Trying to Go It Alone
Writing is by nature a solitary act. Try sharing your keyboard while you're typing, and things won't go very well. But we need to be checking in with others. We need to be connected with people who are rooting for us and who can keep us accountable to the goals we set for ourselves. Please don't try to do this on your own. Here are two ideas for building some relational support around you:
Start a writers or creators group. Get together once a month or once a week or every other week. Tools like Google Hangout make it possible to do this via video with people who live across the country or even the world.
Call a friend who's also a writer and set up a monthly coffee or lunch. Agree to a format for your meetings that you both like.
4. Waiting Too Long to Get Serious about Your Platform
The longer you wait, the more difficult it becomes. The sooner you start, the more your platform will grow before you publish your first book. There's no silver-bullet solution to this, building a platform takes time. That's why it's so important to get started as soon as possible. If you haven't already, I recommend doing two things:
Read Platform: How to Get Noticed in a Noisy World by Michael Hyatt.
Start capturing the email addresses of those who come to your blog or website.
5. Failing to Learn about the Publishing Process
It would be nice if we could just write our book and then—poof—see it magically go to the masses. Unfortunately the real world doesn't work like that. That would be like trying to develop an app without learning code. Books exist within an industry, a context, and if you want to reach people, it's important to start learning about this industry—how it works, who the players are.
It's actually surprising how quickly the average Joe can become savvy about the publishing trade. One idea for learning about publishing is to pick two or three blogs to follow regularly. I submit mine as a possibility. Also Google "Best literary agent blogs" and "Best publishing blogs." Or you can get more specific—"Best Christian literary agent blogs," for example.
Question: Which of these five obstacles do you think you need to focus on first? You can leave a comment by clicking here.