Good books and the authors who write them make for some of the most helpful companions on the creative journey. Below is a categorized list of what I consider the best books out there on creativity, writing, platform, and pursuing your dreams.
I commented on books I've read and loved. Others made the list either because I've heard so much about them they just have to be on the list, or because people I trust (including readers of this blog!) have recommended them. (This post includes affiliate links.)
Creativity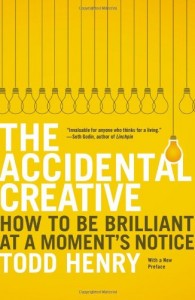 The Accidental Creative: How to Be Brilliant at a Moment's Notice by Todd Henry
This book changed everything for me. Todd Henry reveals a five-part system for making creativity a lifestyle. Props to my colleague Twila Bennett for turning me on to the work of Todd Henry. (Pssst, Todd also hosts a podcast.)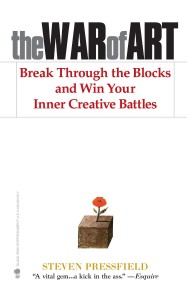 The War of Art: Break through the Blocks and Win Your Inner Creative Battles by Steven Pressfield
This is a concise, powerful kick in the pants. Steven Pressfield points out that creativity is not a passive process. It requires a posture of all-out war against what he calls the Resistance (essentially, anything that keeps us from doing what matters most in our lives). Thanks to Rob Bell for this recommendation.
Do Your Art: A Manifesto on Rejecting Apathy to Bring Your Best to the World by Chad R. Allen
My brief manifesto helps you decide what your art is and how to do more of it. You can grab a physical copy here or a free digital copy by filling in your name and email below.
The Artist's Way: A Spiritual Path to Higher Creativity by Julie Cameron
Steal Like an Artist: 10 Things Nobody Told You about Being Creative by Austin Kleon
18 Minutes: Find Your Focus, Master Distraction, and Get the Right Things Done by Peter Bregman
Die Empty: Unleash Your Best Work Every Day by Todd Henry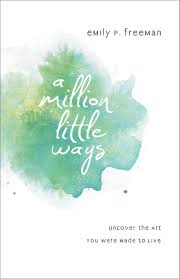 A Million Little Ways: Uncover the Art You Were Made to Live by Emily Freeman
The Everyday Work of Art: Awaken the Extraordinary in Your Daily Life by Eric Booth
Getting Things Done: The Art of Stress-Free Productivity by David Allen
Writing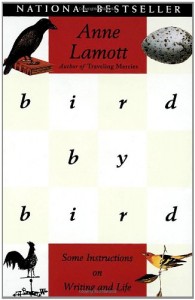 Bird by Bird: Some Instructions on Writing and Life by Anne Lamott
If you have not read this and you're a writer, start here. This is the writer's writing book. Anne's irreverent, vulnerable style paired with solid advice on the craft of writing is pure genius. A classic.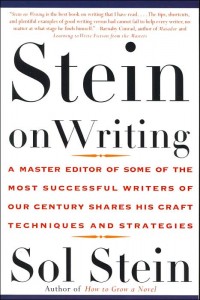 Stein on Writing: A Master Editor of Some of the Most Successful Writers of Our Century Shares His Craft Techniques by Sol Stein
What I love about this book is the examples Stein uses for each technique he presents. The chapter titled "Welcome to the 20th Century" (it was published back in the nineties, I think) is worth the price of the book all by itself. Thanks, Mom, for buying me this book all those years ago.
On Writing Well: The Classic Guide to Writing Nonfiction by William Zinsser
I've heard newsrooms issue free copies of this book to new journalists. Straightforward, no-nonsense guidance for writing clearly and compellingly.
Writing Down the Bones: Freeing the Writer Within by Natalie Goldberg
Short chapters full of narrative and heart make this a beautiful, life-giving read.
On Writing: A Memoir of the Craft by Stephen King
The Art of Spiritual Writing: How to Craft Prose That Engages and Inspires Your Readers by Vinita Hampton Wright
The Art of War for Writers: Fiction Writing Strategies, Tactics, and Exercises by James Scott Bell
Writing as a Way of Healing: How Telling Our Stories Transforms Our Lives by Louise DeSalvo
Elements of Style by William Strunk Jr. and E. B. White
If You Want to Write: A Book about Art, Independence and Spirit by Brenda Ueland
Write Away: One Novelist's Approach to Fiction and the Writing Life by Elizabeth George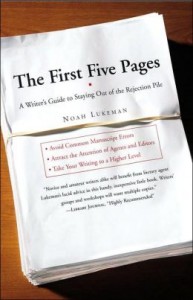 The First Five Pages: A Writer's Guide to Staying Out of the Rejection Pile by Noah Lukeman
The Forest for the Trees: An Editor's Advice to Writers by Betsy Lerner
Wild Mind: Living the Writer's Life by Natalie Goldberg
Writer's Market: The Most Trusted Guide to Getting Published
Platform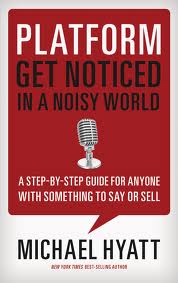 Platform: Get Noticed in a Noisy World by Michael Hyatt
Former CEO of Thomas Nelson and professional blogger and speaker takes you step by step through the process of building a platform, "the means by which you connect with your existing and potential fans."
Jab Jab Jab Right Hook: How to Tell Your Story in a Noisy Social World by Gary Vaynerchuk
Pursuing Your Dreams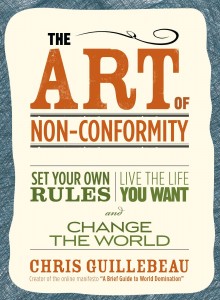 The Art of Nonconformity: Set Your Own Rules, Live the Life You Want, and Change the World by Chris Guillebeau
This was the first book I read that essentially said "You don't have to do life the way everyone has told you to do it." It ignited my imagination. I'll be forever grateful to colleague Trinity McFadden for this book recommendation.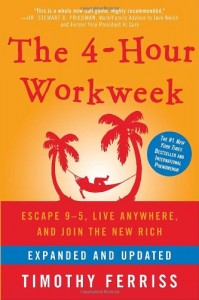 The 4-Hour Work Week: Escape 9-5, Live Anywhere, and Join the New Rich by Timothy Ferris
Ferris's great gift to the world is his ability to question everything and break radically with just about every convention known to man.
Quitter: Closing the Gap between Your Day Job and Your Dream Job by Jon Acuff
This is the book that inspired me to begin waking up early to do my art. I don't know where I'd be without Quitter.
Love Does: Discover a Secretly Incredible Life in an Ordinary World by Bob Goff
This book is one of the most delightful reads I've ever experienced. Bar none. Bob Goff knows how to live a life, and he inspires me.
A Million Miles in a Thousand Years: How to Live a Better Story by Donald Miller
Donald Miller has come a long way since Blue Like Jazz, itself a very fine read. A Million Miles chronicles his journey to lose weight and live a better story. Beautiful book.
The $100 Startup: Reinvent the Way You Make a Living, Do What You Love, and Create a New Future by Chris Guillebeau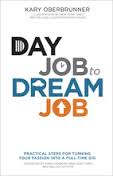 START: Punch Fear in the Face, Escape Average, Do Work That Matters by Jon Acuff
Day Job to Dream Job: Practical Steps for Turning Your Passion into a Full-Time Gig by Kary Oberbrunner
Escape from Cubicle Nation: From Corporate Prisoner to Thriving Entrepreneur by Pamela Slim
Do you think this list of books would be helpful to others in your network? If so, would you take a second to share it with them?
Check out this great list of companions for the creative journey. <Tweet that!>
Question: Have any of these books been helpful to you? How so?