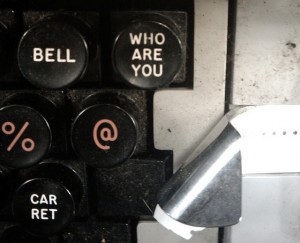 Your bio. I want to know who you are. I want to know what your networks and affiliations are, where you're from, how broad your platform is, what you've accomplished, what you're passionate about. I want to know where you're from and hear something about your family.
If there's one thing I've learned in this business, it's the importance of entering partnerships with reliable people—people who tell the truth, who follow through on their commitments, who see writing as an integral part of life and ministry. You may be surprised how rare reliable people are, and you may be surprised how damaging it is when a business enters a partnership with someone who is unreliable.
It's all about people!
I love watching the questions Mark Cuban asks on Shark Tank. His questions are all about how hard the entrepreneur is going to work. Of course the business ideas themselves are important, but equally important is the hustle factor. Are you going to work hard to make this venture succeed?
Your bio is my first glimpse into whether you're someone I can trust, but it's also a glimpse into whether we would have fun working together. It's no accident that we acquisitions types end up contracting authors with whom we enjoy sharing a meal.
What goes into a good bio? A good bio
is no more than 250 words (shorter is okay!)
tells me what your main professional/vocational roles are
tells me any previous work of note you've accomplished
references your affiliations and networks
tells me how much you speak in a given year and how many people you reach
says where you're from and a bit about your family
tells me what you're passionate about
is written in a straightforward manner with perhaps a dash (a dash, I tell you!) of humor
A bad bio:
goes on forever and ever
doesn't tell me what your main professional/vocational role is
includes more than one sentence about what you're passionate about
does not include any info about what you've accomplished
does not tell me who you are, what your networks are
does not evidence any hustle
is arrogant or otherwise off-putting
Authors understand how important a description of the book and synopsis are. They recognize how crucial it is to provide a killer writing sample. But don't forget about your bio! Make it sing.
If you would like to paste your bio into a comment, I will read it and give you some input.
Bonus Content: The best way to start a nonfiction book project is by writing a book proposal. I'd love to give you a free copy of my Book Proposal Guidelines, used by countless authors to write their book proposals.