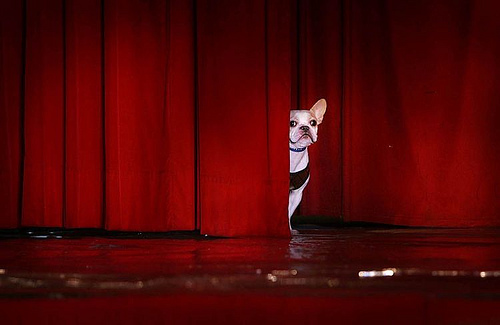 Lack of platform (which here can be defined as your ability to help a publisher promote your book) is the number 1 reason we turn books down at Baker, and I'm sure we're not alone.
It's simply easier to come across solid concepts and great writing than it is to find an influential platform.
While building a platform is hard work (don't let anyone tell you different), it's never been more accessible.
Brief setup: In December 2012 I started a series of posts on how to write a book proposal. I got two posts in before realizing the series would be far more helpful to folks if I actually coached a writer through the process of crafting a book proposal. After a brief contest of sorts I decided to work with Gary Neal Hansen. My strong hope is that others will be working on their book proposals as I coach Gary through this process. So far I've posted about motivation, concept, and bio.
As Gary and I talked about his bio, we both realized that while he has a great concept and he's a skilled writer, his platform could use a little help. And we decided to do a little experiment.
What if he took the next several weeks to really be intentional about his platform? What could he accomplish?
We talked through the basics of Twitter, Facebook, blogging, and RSS readers. Gary had already read Platform by Michael Hyatt (AL), which is a great place to start.
I encouraged him:
to read Jeff Goins's and Mike Hyatt's posts on Twitter
to install BufferApp, which is a web-based application that helps you preschedule tweets and Facebook posts
to check out the videos at platformuniversity.com
to think about installing NetVibes, which is an RSS reader. A good RSS reader will enable you to check a hundred blogs in an hour.
to think about blogging more regularly
About that last one, I mentioned two things.
Seth Godin, who blogs daily, was once asked, "Don't you ever get writer's block?" He said back, "No one ever gets talker's block." If you have something to talk about, you have something to write/blog about.
Mike Hyatt says he shoots for 500 words in his blog posts. That is about one single-spaced page in Word. That's it, and it's okay to write even fewer words. The important thing is consistency.
After thinking about it, Gary came up with a platform-building action plan, as follows:
use bufferapp and NetVibes to tweet four to six times a day (except Sundays), with tweets that go out via Buffer going to both Twitter and Facebook.
post twice a week on his blog. He wrote, "The thing that will make blogging possible is the target minimum of 300 words, which contrasts strongly with my previous target of 1000."
do some interactive posting on Facebook
Gary's current stats:
Facebook: 349 friends
Twitter: 110 followers
Blog: 1000 views in 2012
We'll check back in on these stats at the end of this series to see what movement if any has taken place as a result of his action plan.
A brief word about Facebook and Twitter. My Facebook friend count got up to 1600 or so when I started to feel uneasy about posting pictures of my family. I certainly didn't know all those people and didn't like the idea of strangers having that kind of access to me and my family. It's something to think about. I figured out how to transition my Facebook personal page to a business page, thinking I would start a new personal page to connect with family and close friends. I haven't started that personal page yet, but I thought this might be worth sharing.
As I told Gary, I'm a newbie platform builder myself (I have about 1630 Facebook likes, 700 or so Twitter followers, and I currently average about 2000 blog views a month), so I would relish hearing any tips or advice from others in the comments.
Also, if you're following along or just joining in, consider writing down your own platform-building action plan in the comments (along with your current stats, if you like). Then when we check back in on Gary's stats in a future post, you can report to us all what movement has taken place for you.
Bonus Content: The best way to start a nonfiction book project is by writing a book proposal. I'd love to give you a free copy of my Book Proposal Guidelines, used by countless authors to write their book proposals.