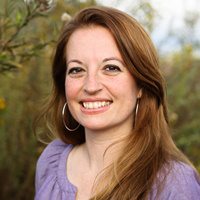 Guest Blogger: Natasha Crain (www.christianmomthoughts.com)
We all know Facebook is the largest social media network in the world. Our intuition tells us it can be a powerful tool for book marketing, but how do you use it effectively?
In a word, it all starts with fans. The more fans you have, the more effective Facebook will be for you and your book.
The best way to get more Facebook fans is to use Facebook effectively to build relationships with the ones you have.
Facebook is a bit of a game. You have to understand the underlying rules to win, but the rules aren't obvious. Here are 8 things you need to know.
1.    If you're serious about building a platform using Facebook, you need a fan page – NOT a personal page.
Personal pages and fan pages function very differently. A fan page offers a one-way relationship between you and the fan; fans see your updates, but you don't see theirs. A person only needs to click "like" to immediately become your fan. With a personal page, a potential fan has to send you a friend request, which is an intimidating barrier for people who don't actually know you. Even more importantly, personal pages have a friend limit and only fan pages give you data on how fans are interacting with your posts. That data is the key to your success – read on.
2.    Any given Facebook post will only reach a small percent of your fans.
Fans are people who clicked "like" on your page, so Facebook will make sure they see your updates, right? Unfortunately, no.
Facebook has become so popular that it had to develop an algorithm to prioritize the flood of posts available for a person's news feed each day. Say, for example, that one of your fans is a fan of 100 other pages and has 400 personal friends. All of those pages and friends represent hundreds of possible messages going to that person's news feed. Only a few of those messages will be shown. Your new fan may actually never hear from you again, depending on whether or not you understand number 3…
3.    Likes, comments and shares mean almost everything on Facebook.
Facebook chooses what to show and in what order based on which friends and/or pages a person engaged with in the past. "Engaged with" means the person clicked, liked, shared or commented on a post.
If a fan doesn't take one of those actions on your posts regularly, the algorithm will decide they aren't really a fan, and that person will rarely, if ever, see your content again. You could have 10,000 fans but literally be talking to a near-empty room if Facebook is methodically removing your posts from their feeds due to lack of engagement. That means you should write every post in a way that facilitates likes, comments, or shares.
4.    Small tactics can make a big difference in driving engagement.
Here are some tips for encouraging those golden mouse clicks:
Experiment with post timing. The average post is only shown in feeds for about 3 hours. If most of your fans are on Facebook in the evening but you always post in the morning, they'll never see you.
Be concise. Studies have shown that posts between 100 and 250 characters (less than 3 lines of text) receive about 60% more likes, comments, and shares than posts greater than 250 characters.
Use different types of posts. Some fans click mostly on links, others engage mostly with questions, and some click mostly on photos. To maximize the number of fans who engage with you, use a variety of post types.
Be careful about using third-party apps (e.g., HootSuite) to publish posts. Studies have shown that, for many reasons, these posts tend to get significantly less engagement. It's best to post directly on Facebook
5.    You can get around the "rules" by paying to promote individual posts.
Under each of your Facebook posts, there is a button that says "Promote." For a relatively small amount of money, you can get more of your fans to see specific posts. The cost depends on your particular fan base, but typically runs around $5 per thousand people you want to reach. You can also promote your post so it will be seen by friends of your fans.
Paid promotion is a great tool for getting important posts in front of as many people as possible. It's also a great way to get back into the feeds of people you've lost due to lack of engagement in the past; if a person engages with a paid post, they'll be more likely to see your future unpaid posts. Paid posts give you a chance to win fans back!
6.    Fans are unequal in value.
If you want to build relationships with potential readers of your book, your fans should be part of your book's target audience. Asking your aunt's friends and your spouse's coworkers to "like" your page so you can build your fan number does nothing for building a true audience. Those people aren't likely to engage with your Facebook content and the lack of engagement will negatively impact how many of your real fans see your posts.
7.    You will lose fans (and that's OK).
It's as easy for fans to click "unlike" on your page as it was for them to click "like" in the first place. It's estimated that the average annual fan attrition rate for a page is 5%. Fans who leave most likely weren't engaging with your content, so it's actually better for you that they go (see number 3)!
8.    You shouldn't depend solely on Facebook or any other social media site for your reader connections.
If this all sounds complicated, you're right! Companies now hire full-time social media experts just to maximize their opportunity to get into the news feeds of fans they already have. We tend to think of growing our fan count as a number-building problem, but the challenge extends to getting in front of fans once you have them.
Bonus Tip: Whether your connections are through Facebook, Twitter, or any other site, do yourself a favor: make it very easy for your website visitors to subscribe via email. Your Facebook fans belong to Facebook. Your Twitter followers belong to Twitter. Your email list belongs to you.
Were you aware of these Facebook "rules"? What does this help explain from your own experience?
***
Natasha Crain is the Vice President of Marketing for a Los Angeles-based media company and a married mom of three young children. She writes about intentional Christian parenting at christianmomthoughts.com, a blog visited by more than 23,000 people last year.
Email: Natasha@christianmomthoughts.com
Blog: www.christianmomthoughts.com
Facebook: http://www.facebook.com/christianmomthoughts
Bonus Content: The best way to start a nonfiction book project is by writing a book proposal. I'd love to give you a free copy of my Book Proposal Guidelines, used by countless authors to write their book proposals.